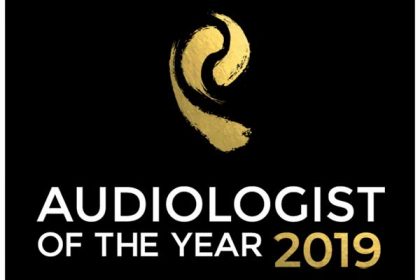 Peter Maguire of The Hearing Company in Castlebar has been awarded the national title of Audiologist of the Year 2019, for the Republic of Ireland. Peter will now compete against other audiologists from France, Germany, Spain, the Netherlands and the United Kingdom for the coveted title of European Audiologist of the Year, which will be announced in October 2019.
Peter's nomination is a truly international affair, having been penned by Michele Reilly who lives in Clapham, London in the United Kingdom. Michele was moved to write the entry on behalf of her mother, a retired nurse with severe hearing loss who lives in Ireland.
In her nomination Michele praised the audiologist saying: "I am delighted to nominate our audiologist for this award based on his steadfast determination to find a transformational hearing solution for my mother, which has not only alleviated her feelings of frustration and isolation but bridged the miles between us by enhancing our ability to communicate regularly and successfully via the telephone and Skype."
The annual competition is organised by RAYOVAC®, a world-leading hearing aid battery manufacturer*, in partnership with Audio Infos, a leading international hearing publication for the audiology industry, the European Hearing Instrument Manufacturers Association (EHIMA) and the European Federation of Hard of Hearing People (EFHOH).
Read more at http://www.audiologistoftheyear.ie/republic-of-irelands-audiologist-of-the-year-2019-is-announced/